August's Top 9 at 99 was a tight race–but in the end there can only be one winner. This month's gold medal goes to ilustreishon! His masterful scientist-inspired mural will be a fantastic addition to the walls of IT consulting firm, Computer Frameworks.
Thanks to everyone who participated this month and cast their vote. Let's take another look at the winning design: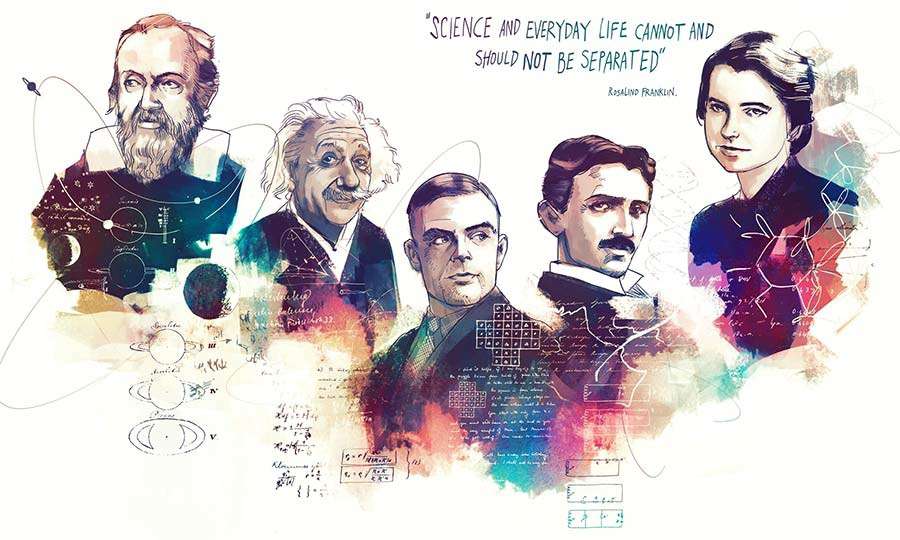 And let's not forget about the other nominees:
All of the nominees will receive a copy of "In Progress: See Inside a Lettering Artist's Sketchbook and Process, from Pencil to Vector" by Jessica Hische, as well as a 99designs t-shirt.
Thanks to everyone that participated! We'll see you again next month.